Antrim County
Thanks to supporters like you, we're creating a lasting impact on Antrim County through 32 unique endowments, totaling $23 million in assets.
Here are some of the ways we met community needs in Antrim County in 2021:
$11,750 awarded to support youth development programs.

$650,929 awarded to support early childhood education programs.

$43,730 awarded to support environmental quality, protection, and education.

$784,000 in total grant awards to support the Antrim community.
---
Connecting Families to Nature in Partnership with Green Elk Rapids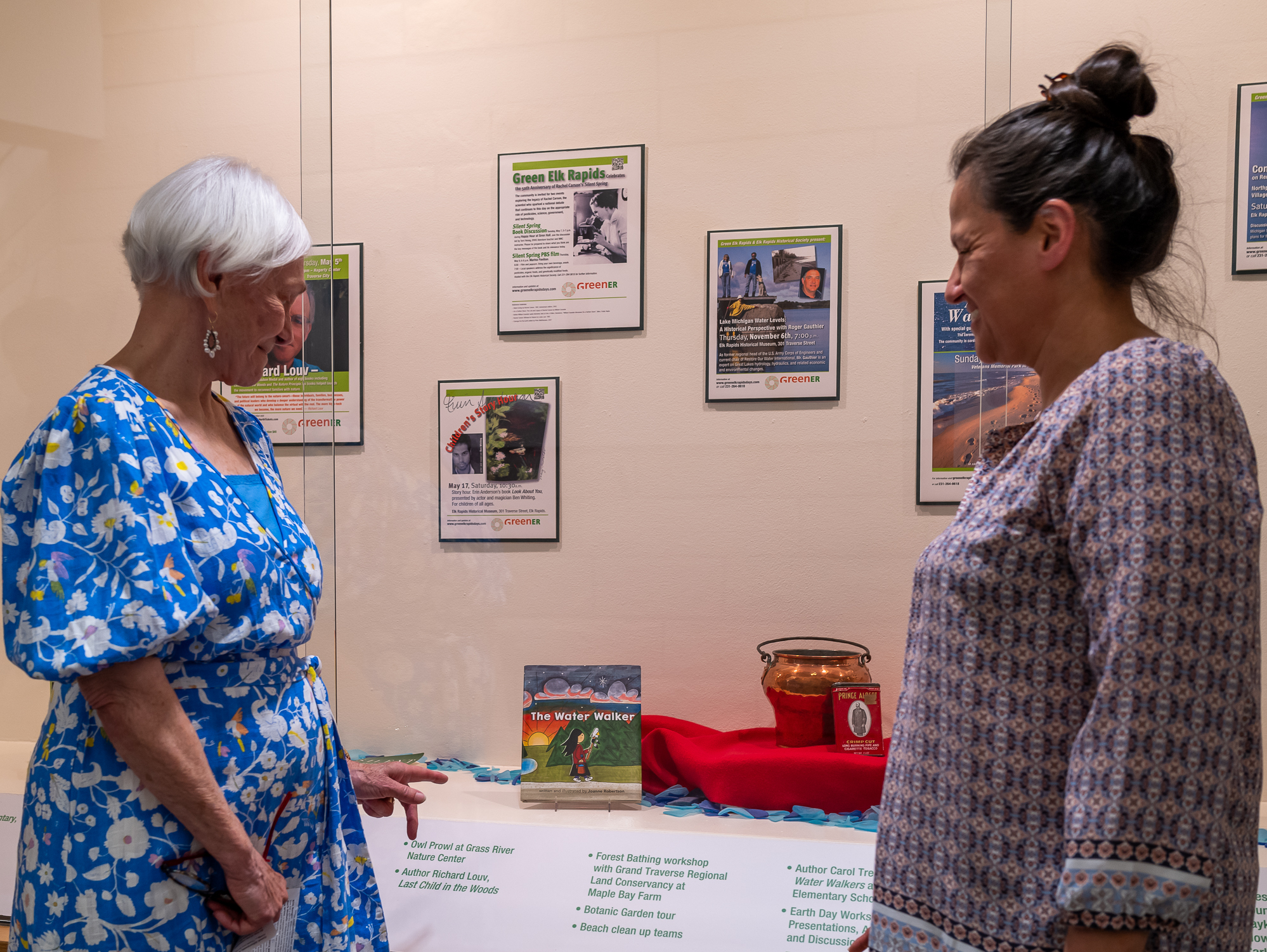 Photo credit: Green Elk Rapids
Our Endowment for Antrim is designed to be responsive and flexible in addressing a variety of community needs and interests—both emerging and established—within Antrim County.
It's a local giving opportunity with local impact that's directed by local decision makers and supported by donor partners like you. Our Community Foundation Board Directors from Antrim County determine grant awards annually, ensuring that Antrim residents benefit from the Endowment now and forever.
In 2021, we granted $600 from the Endowment for Antrim to the Village of Elk Rapids to support Green Elk Rapids' first annual NatureFest. An event featuring 40 nature-oriented organizations, NatureFest helps spark ideas, plans, and projects for healthy people and a healthy planet.
"We especially appreciate the Community Foundation's recognition of our local efforts that contribute to the betterment of our communities, and the importance of volunteers at the local level to promote citizen engagement," said Royce Ragland, Green Elk Rapids Committee Chair and GTRCF Board Director.
---
Recent Antrim County Grant Partners
Learn more about our recent grant awards across the region.