Benzie County
There are 31 unique endowments supporting Benzie County with a total of $8,054,481 in assets for the benefit of the community.
Because of generous supporters like you, here are some of the ways we met community needs in Benzie in 2020:
$186,511 awarded to support health and human service programs
$56,085 awarded to support arts and culture organizations and initiatives
$41,190 awarded in scholarships, including 17 awards from 8 endowments benefiting 15 students
---
Endowment for Benzie County
The Endowment for Benzie is designed to be responsive and flexible in addressing a variety of community needs and interests—both emerging and established—within Benzie County.
It's a local giving opportunity with local impact that's facilitated by local decision makers and supported by donor partners like you.
Our Community Foundation Board Directors from Benzie County determine grant awards annually, ensuring that Benzie residents benefit from the Endowment now and forever.
---
Supporting Community Health Services in Benzie County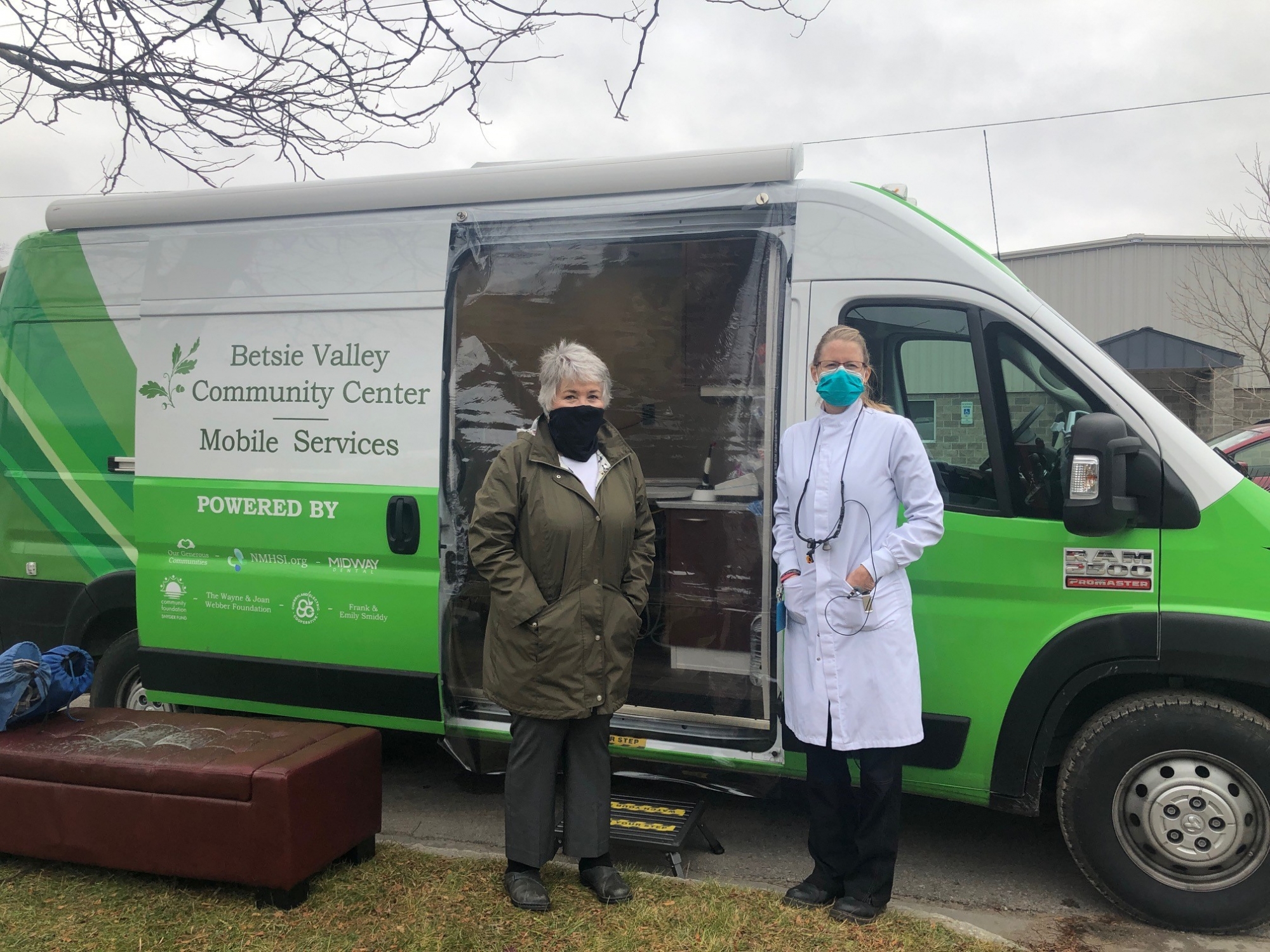 Photo credit: Betsie Valley Community Center
In 2019, the Endowment for Benzie granted funding to Betsie Valley Community Center (BVCC), a nonprofit partner that serves southern Benzie and northern Manistee Counties by delivering educational and charitable services.
The BVCC used this grant, which was paired with additional funding from our Rebecca M. MacKay Endowment, for continued consulting services that would support the organization's capacity and core projects such as a community services van, which launched in 2020, providing critical access to health services during the COVID-19 pandemic.
The van, which received direct project support from the Community Foundation, our donor advised Snyder Fund, and another donor partner, currently provides dental hygiene services to children in Benzie County and will later expand delivery to medical, behavioral health, and other related services as the BVCC develops provider partnerships.
"Receiving funds from the Community Foundation made it possible for us to actualize the community services van—to staff the project, purchase the van, convert it, and begin delivering services. It would have taken us much longer without these funds," said Martie Manty, a consultant for BVCC.
---
Partial List of Grant Partners:
---