Kalkaska Area

2022 Kalkaska Community Awards
Join us to honor the 2022 Kalkaska Citizen of the year, Debbie Ball-Odeh and the 2022 Business of the Year, BC Pizza Kalkaska!
The Community Foundation is excited to continue this 51-year community tradition, sponsored by Blue Cross Blue Shield of Michigan.
Date: Thursday, June 9
Time: 4:30 pm - 6:00 pm
Location: Railroad Square Pavilion in downtown Kalkaska
The full cost of the event registration will be donated to the Community Foundation's Endowment for Kalkaska Area, a permanent fund dedicated to supporting the Kalkaska community.
---
Our Impact in Kalkaska County
There are 4 unique endowments supporting Kalkaska County with a total of $176,503 in assets for the benefit of the community.
Because of generous supporters like you, here are some of the ways we met community needs in the Kalkaska area in 2020:
$28,830 awarded to support health and human service programs
$14,360 awarded to support youth development programs
$47,415 in total grants awarded to support organizations across the county
---
Endowment for Kalkaska Area
The Endowment for Kalkaska Area is designed to be responsive and flexible in addressing a variety of community needs and interests—both emerging and established—within Kalkaska County.
It's a local giving opportunity with local impact that's facilitated by local decision makers and supported by donor partners like you.
Our Community Foundation Board Directors from Kalkaska County determine grant awards annually, ensuring that Kalkaska residents benefit from the Endowment now and forever.
---
Supporting the Growth of a Food Pantry in Kalkaska County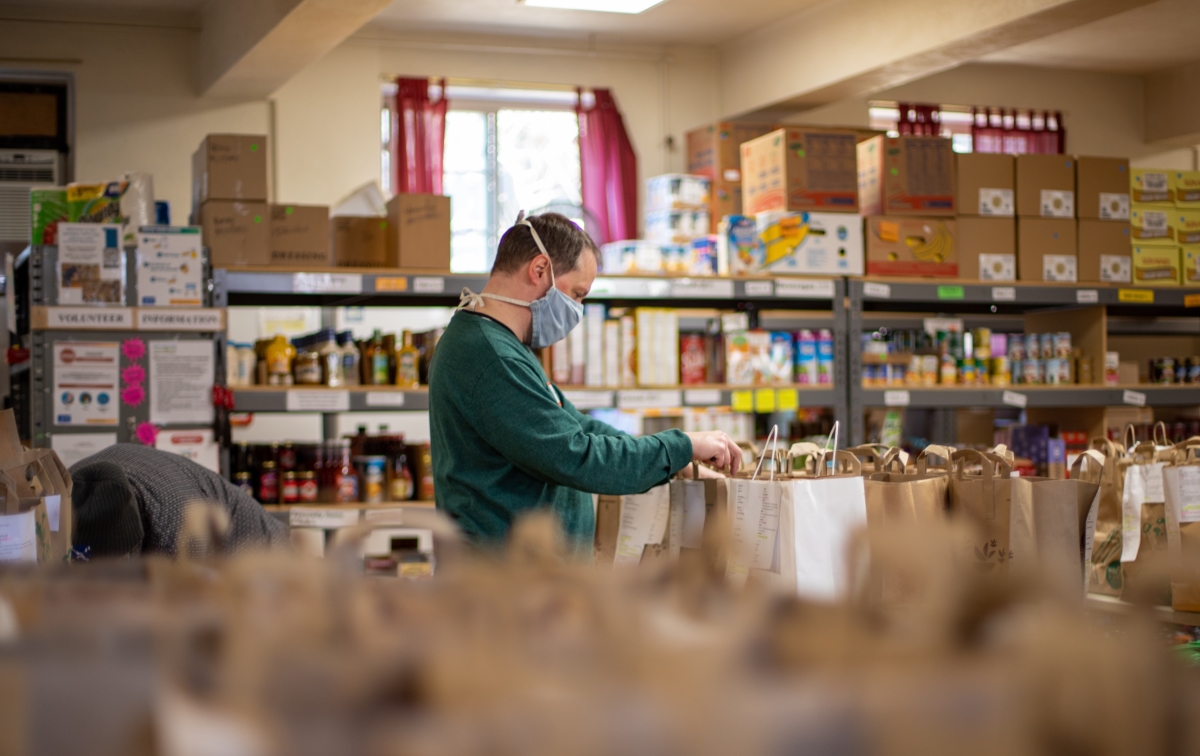 In 2020, the Endowment for Kalkaska Area granted $1,400 to Kalkaska Area Interfaith Resources (KAIR), a nonprofit partner that provides practical assistance to the qualified elderly, disabled, and isolated of Kalkaska County.
KAIR used this grant as a double match for the Holiday Simply Give Campaign through Meijer in Acme. The $1,400 was turned into $4,200 during the Campaign to be used at Meijer for food purchases for KAIR's food pantry.
"The fact that we were able to take advantage of this opportunity and triple our dollars will help many families in Kalkaska County," said Cathy Somes, executive director of KAIR. "We are grateful for the support received through the Community Foundation which helps us improve the lives of others by supplying elemental needs to impoverished households."
---
Partial List of Grant Partners:
---