Kalkaska Area
Thanks to supporters like you, we're creating a lasting impact on Kalkaska County through 4 unique endowments, totaling $200,000 in assets.
Here are some of the ways we met community needs in Kalkaska County in 2021:
$27,066 awarded to support health and human service programs in the county.

$17,000 awarded to support education programs in the county.

$4,200 awarded to support scholarships for local students.

$61,596 in total grants awarded to support the Kalkaska area community.
---
Preserving a Community Asset in Partnership with the Kalkaska County Library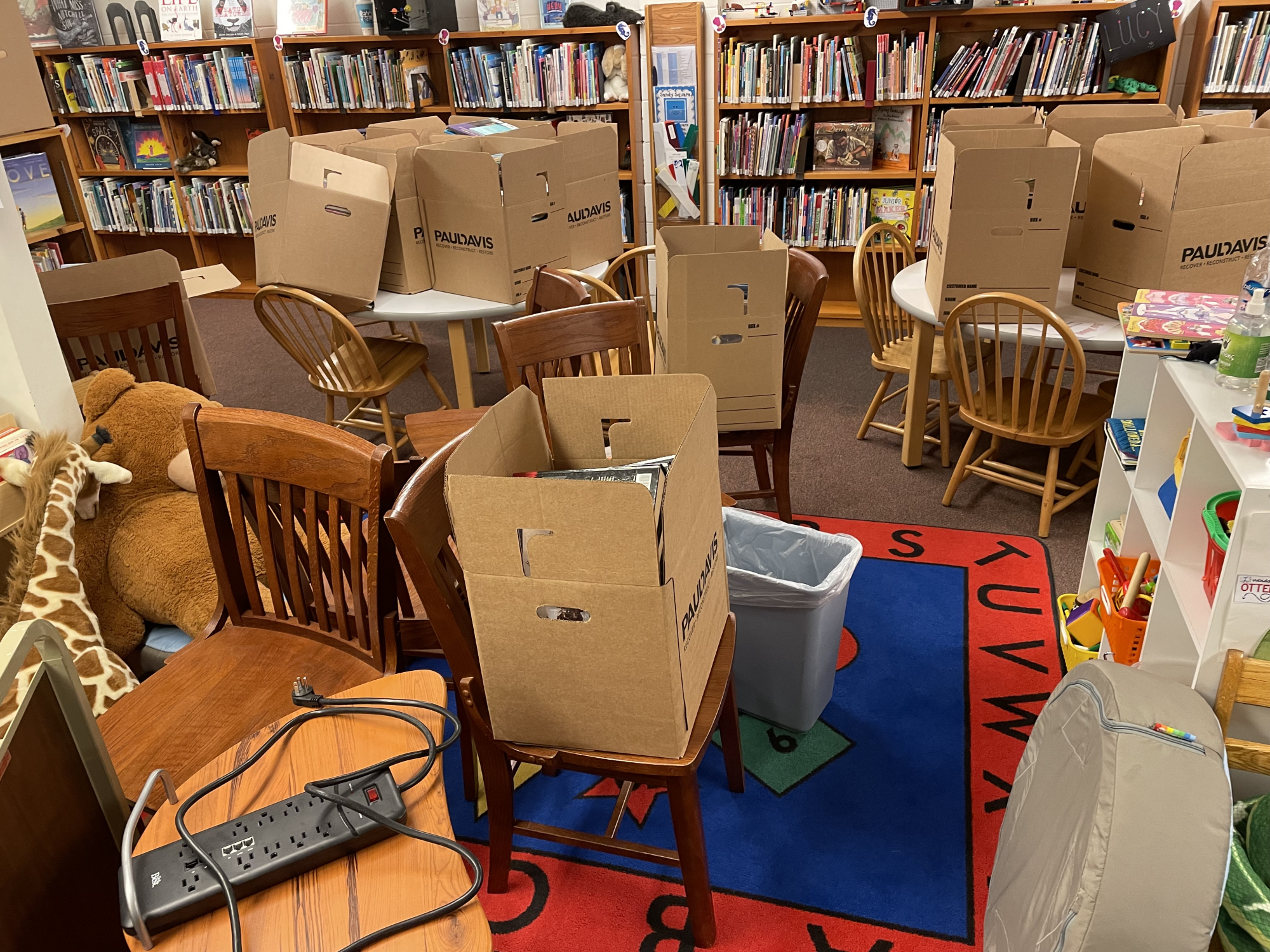 Photo credit: Kalkaska County Library
The Endowment for Kalkaska Area is designed to be responsive and flexible in addressing a variety of community needs and interests—both emerging and established—within Kalkaska County.
It's a local giving opportunity with local impact that's directed by local decision makers and supported by donor partners like you. Our Community Foundation Board Directors from Kalkaska County determine grant awards annually, ensuring that Kalkaska residents benefit from the Endowment now and forever.
In 2021, we granted $1,533 from the Endowment for Kalkaska Area to Kalkaska County Library to support flood damage repairs and ensure that local community members could continue accessing the library. This support was paired with a grant from one of our other responsive community funds for a total of $10,000.
"It came as such a welcome surprise when the Community Foundation reached out to offer assistance. Not only did the Foundation pay for all the costs associated with the flood damage, but also funded a plan for improved rainfall management on the Library's property to avoid future flooding events," said John Roberts, Director of the Kalkaska County Library. "It's no exaggeration to say that a strong Kalkaska is truly a Community Foundation priority."
---
Recent Kalkaska County Grant Partners
Learn more about our recent grant awards across the region.